MiicoFun has designed three styles of bubble tents
Share
publisher

William Zhou
Issue Time

Aug 18,2019
Summary
According to the different needs of different users, MiicoFun designed three types of bubble tents: transparent bubble tent, translucent bubble tent and opaque bubble tent.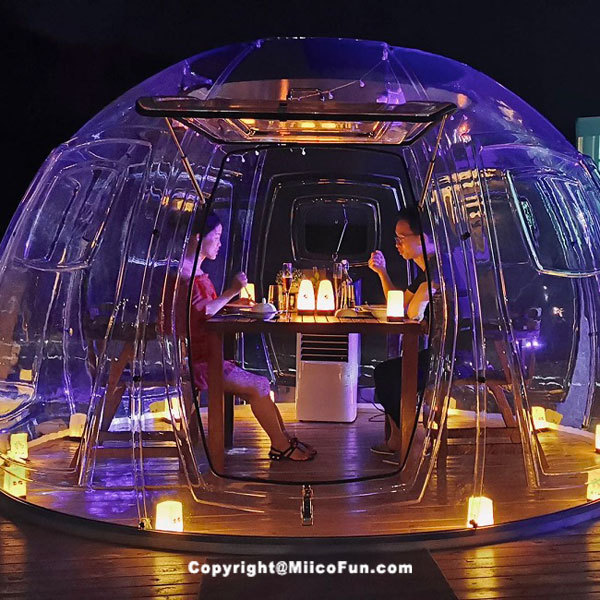 MiicoFun has been working on the thermoforming technology of polycarbonate and has developed a new style bubble tent.
This bubble tent is different from the traditional inflatable bubble tent. It is made of polycarbonate by thermoforming. It consists of a solid circular base, eight transparent sector wallboards and a transparent dome. Bubble tent installation is very simple, two people can complete empty-handed, without screwdriver. The conventional size is 2.8 meters in diameter and 2 meters in height.
According to the different needs of users, three types of bubble tents were designed: Transparent bubble tent,Translucent bubble tent,Opaque bubble tent.
If you are not sure what you need, please contact us, we will provide you with reasonable suggestions!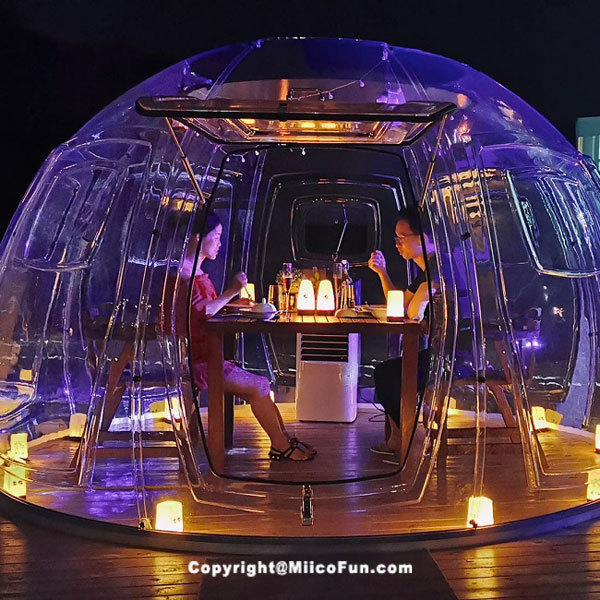 Types of Bubble tent

Structure of Bubble Tent

Base

Wall

Roof

Metal circular base

8 PC Wallboards

1 round top cover

Material

Diameter

Height

Polycarbonate

2.8m

2m

We have been developing new styles and functions, such as two connected bubble tents, bedroom and bathroom designs, and super bubble tents up to 5 meters in diameter.